January 15, 2021
Nothing beats homemade! These sausage patties are so easy to make and they can also be frozen. Win-win!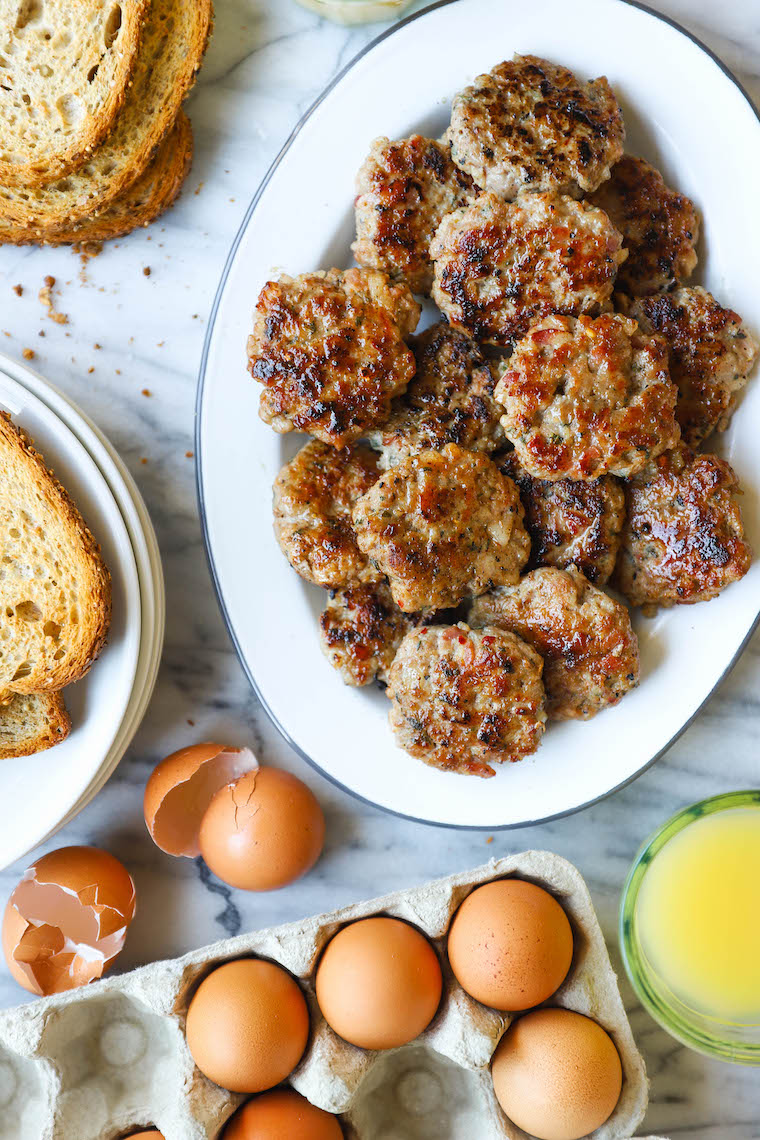 I don't know if it's the new year, or if it's the quarantine-lockdown-stay-at-home order, but I've done a LOT of stuff from scratch.
Pizza dough. Rosemary bread. Sourdough cookies. Pasta. English muffins. Hamburger buns. (recipes for the latter all to come). I DID EVERYTHING CONSTANTLY.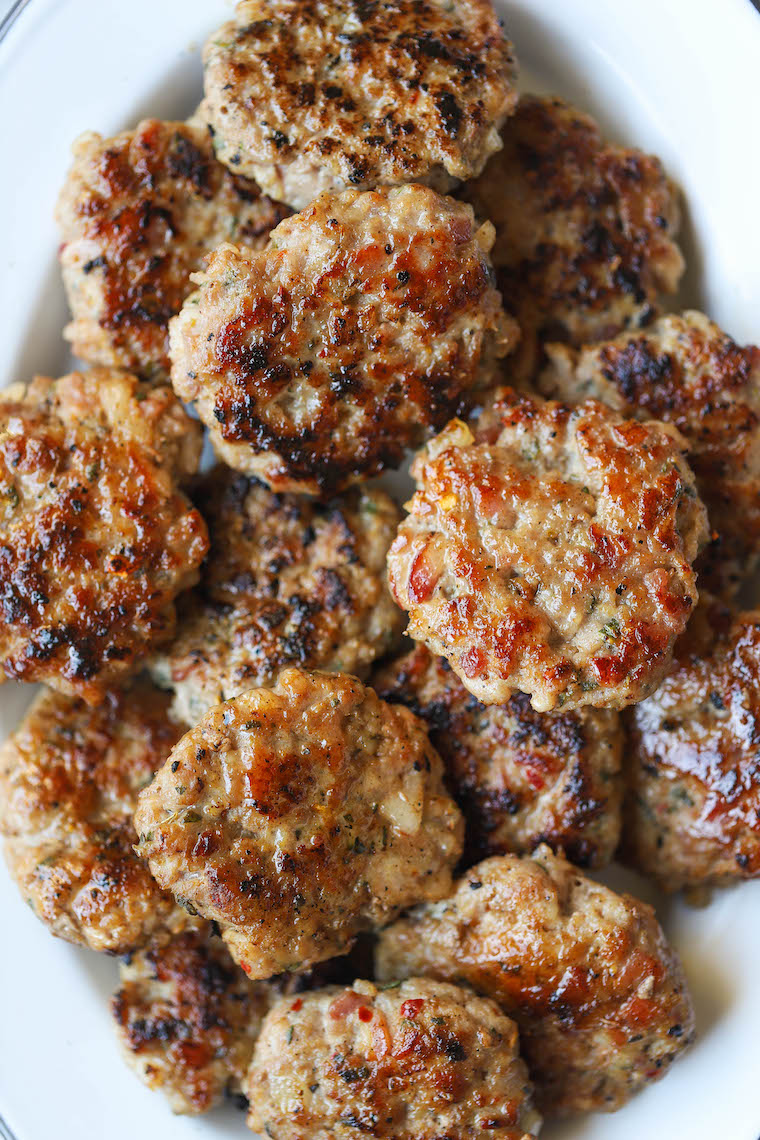 Now I can add sausage patties to the list. And believe me when I tell you that homemade is so hard to beat.
With just a few spices, ground pork, and bacon (yes, we just need some bacon fat here!), These guys are just perfect. Not to mention that they are fully freezer compatible, giving you 100% assurance for breakfast on the go.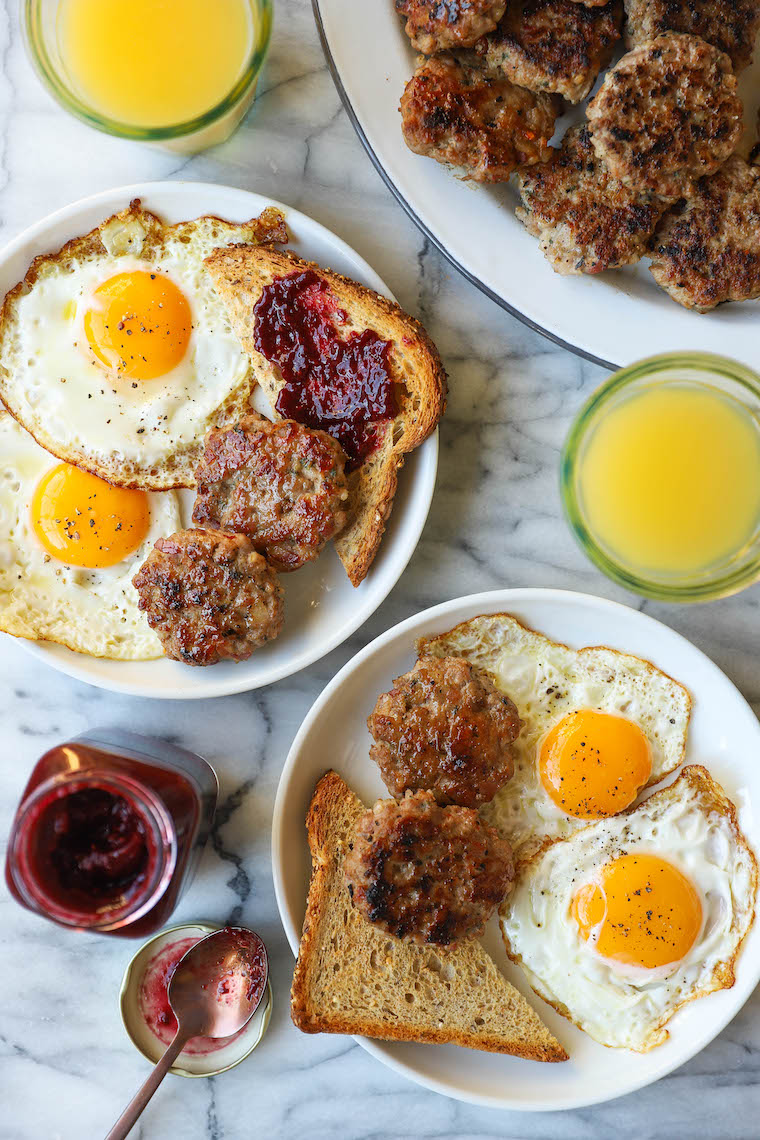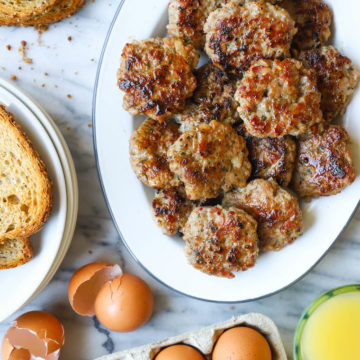 Homemade breakfast sausage
Nothing beats homemade! These sausage patties are so easy to make and they can also be frozen. Win-win!
breakfast
Homemade breakfast sausage
20 minutes10 minutes
Chungah rhee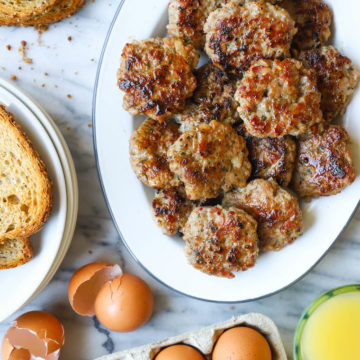 Ingredients:
1 tablespoon chopped fresh sage leaves
2 teaspoons of chopped fresh thyme leaves
1 teaspoon of crushed fennel seeds
1/2 teaspoon crushed red pepper flakes, optional
1/8 teaspoon ground nutmeg
Kosher salt and freshly ground black pepper, to taste
1 1/2 pound ground pork
3 slices of bacon (uncooked), diced
2 tablespoons of maple syrup, optional
1 tablespoon of canola oil
Instructions:
SAGE BLEND: In a small bowl, combine sage, thyme, fennel seeds, red pepper flakes, nutmeg, 1 1/2 teaspoon of salt and 1 teaspoon of pepper.
In a large bowl, combine the pork, bacon, maple syrup and SAGE BLEND; be careful not to over mix.
To shape the patties, scoop out 1/4 cup (about 2 ounces) of the pork mixture and flatten to create 2 patties 1/2 to 3 inches wide, forming about 16 patties. *
Heat canola oil in a large skillet over medium heat. Add the sausage patties and cook until golden brown, about 2-3 minutes per side.
Notes:
* TO FREEZE: Uncooked sausage patties can be frozen between sheets of parchment paper for up to 1 month. Cook over medium-low heat, turning often, until golden brown and cooked through, about 10 minutes. DO NOT DEFROST.
Did you make this recipe?
Label @damn_delicious on Instagram and hashtag #damndelicious.