January 8, 2021
So much easier to do than you might think, and it's a game changer! Perfect for pizza nights and it can be frozen!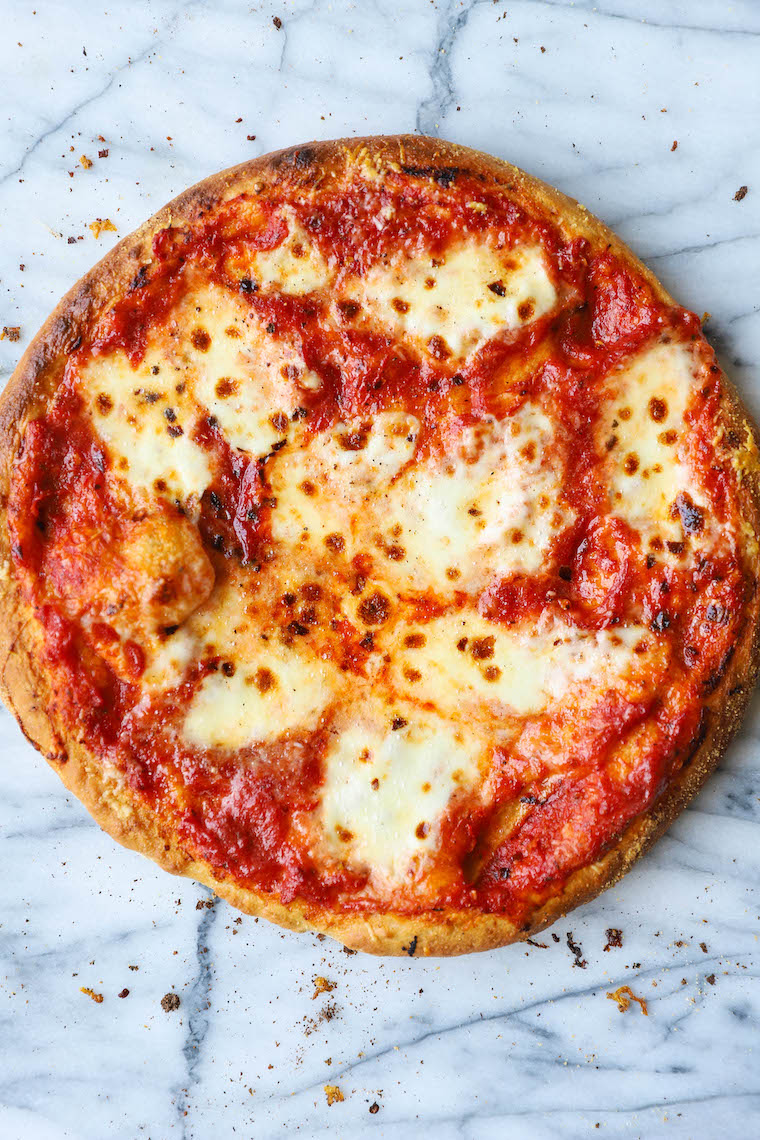 If you haven't tried homemade pizza dough yet, this is for you guys.
It's fast, it's easy, and it's foolproof. And it does of them pizza balls so you can make both for pizza night, make one and store the other, or freeze both as needed.
Top with any desired toppings. I like to keep mine classic with fresh mozzarella, parmigiano-reggiano and basil but honestly anything goes!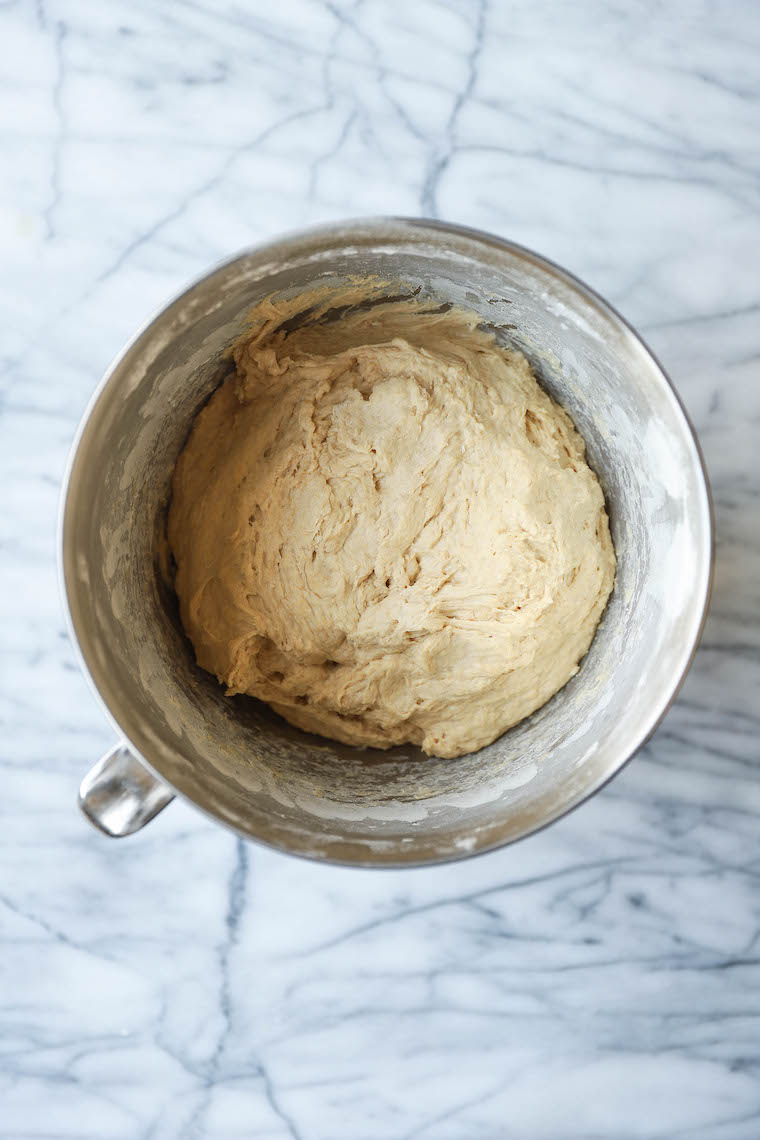 Types of flour:
Personally, I prefer to use a combination of white whole wheat flour + all purpose flour.
You can absolutely use all all purpose flour if you prefer, or if that's all you have on hand. This will give a softer crust.
00 flour (found online and in specialty Italian grocery stores) can also be used for a noticeably silkier texture.
Bread flour can be replaced with a crispier crust, but may require additional water. Add 1 tbsp at a time until the dough comes together.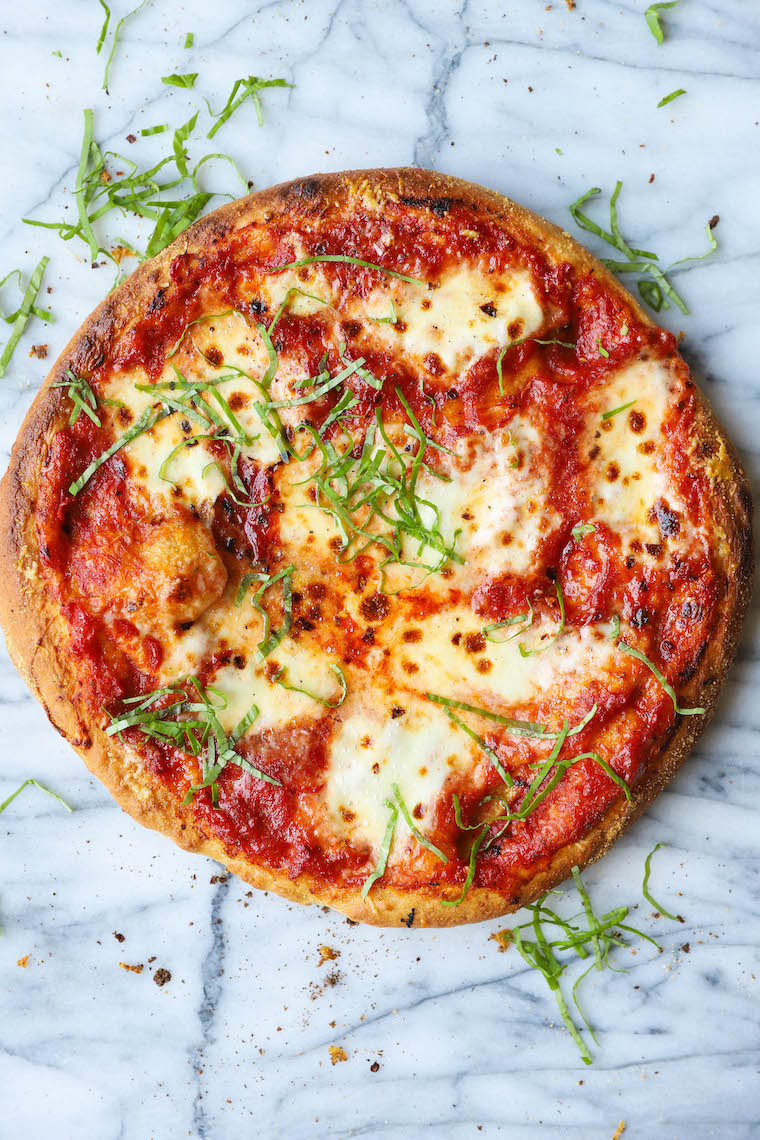 When ready to go, this is my all time favorite homemade pizza. It's a close second.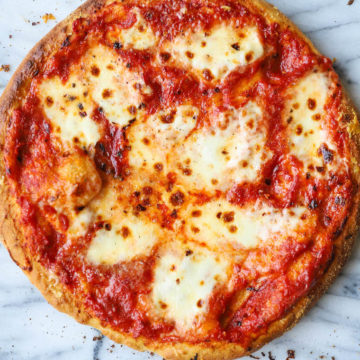 Pizza dough house-made
So much easier to do than you might think, and it's a game changer! Perfect for pizza nights and it can be frozen!
Entrance
Pizza dough house-made
1 hour
Chungah rhee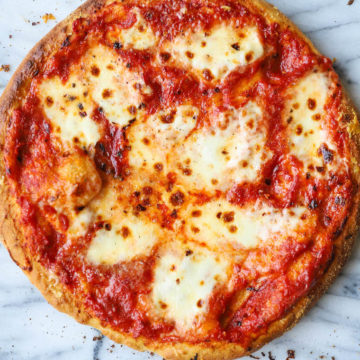 Ingredients:
1 1/2 cups hot water (105-110 degrees F)
1 envelope of fast-rising yeast
1 tablespoon of honey
1 1/2 teaspoons kosher salt
1 1/4 cups white whole wheat flour
2 tablespoons of olive oil
2 1/2 cups all-purpose flour, and more as needed
Instructions:
Combine water, yeast, honey and salt in a small bowl; let stand until frothy, about 3-5 minutes.
In the bowl of an electric mixer fitted with a dough attachment, beat the white whole wheat flour, olive oil and water mixture on medium speed until combined.
Gradually add all-purpose flour, 1/2 cup at a time, until a soft, smooth ball of dough forms. The dough should be elastic and slightly sticky to the touch. Increase speed to medium-high and beat for 5 minutes.
Lightly oil a large bowl or coat with non-stick spray; put the dough in a bowl, turning it over to coat. Cover with a clean tea towel and let stand at room temperature until dough has doubled in size, 30 to 45 minutes.
Working on a lightly floured surface, divide into 2 equal pieces *; knead gently before use.
Notes:
* TO FREEZE: Roll into a ball and place dough in separate Ziploc bags. Place in the freezer for up to 2 months. Let dough sit at room temperature until thawed, about 4 to 6 hours.
Did you make this recipe?
Label @damn_delicious on Instagram and hashtag #damndelicious.