These Chocolate muffins are slightly sweet, so they're perfect for breakfast or afternoon snack.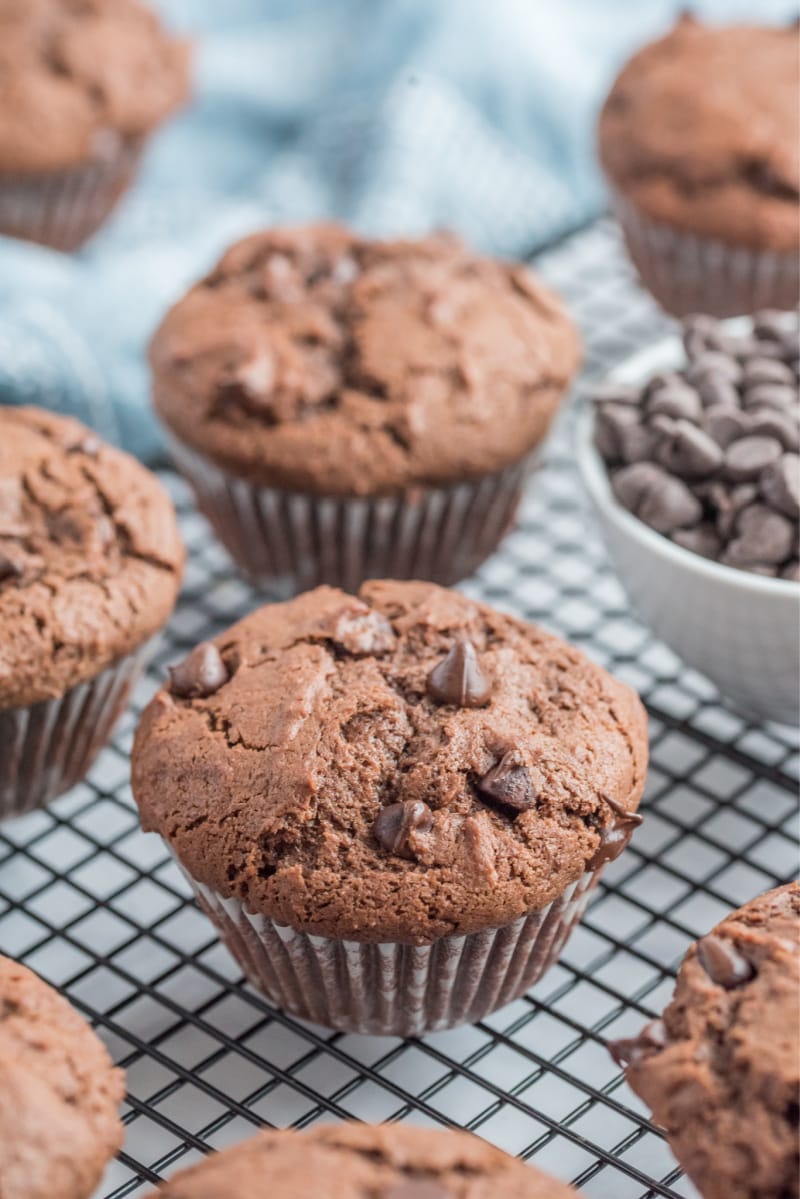 Let's face it – when you eat a muffin for breakfast, it feels like you are eating a cake for breakfast. It's perfectly normal from time to time – no judgment here! But these muffins are a bit more like a breakfast pastry that cake. They are soft, but not too much. I wouldn't exactly call them "healthy" chocolate muffins, but they aren't packed with as much fat and sugar as traditional muffins. They deliver a fair amount of chocolate in the muffin and then with chocolate chips mixed in.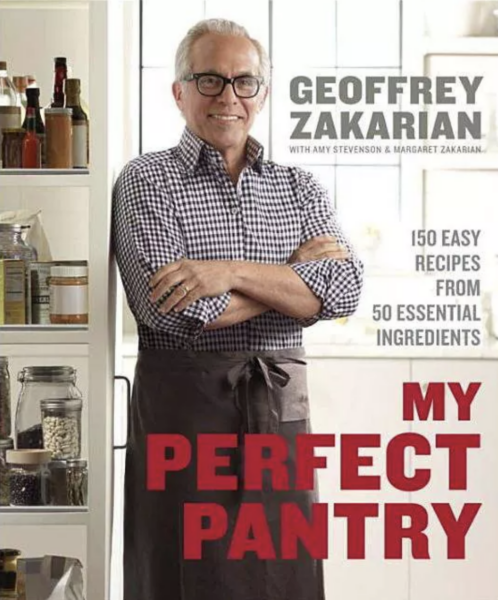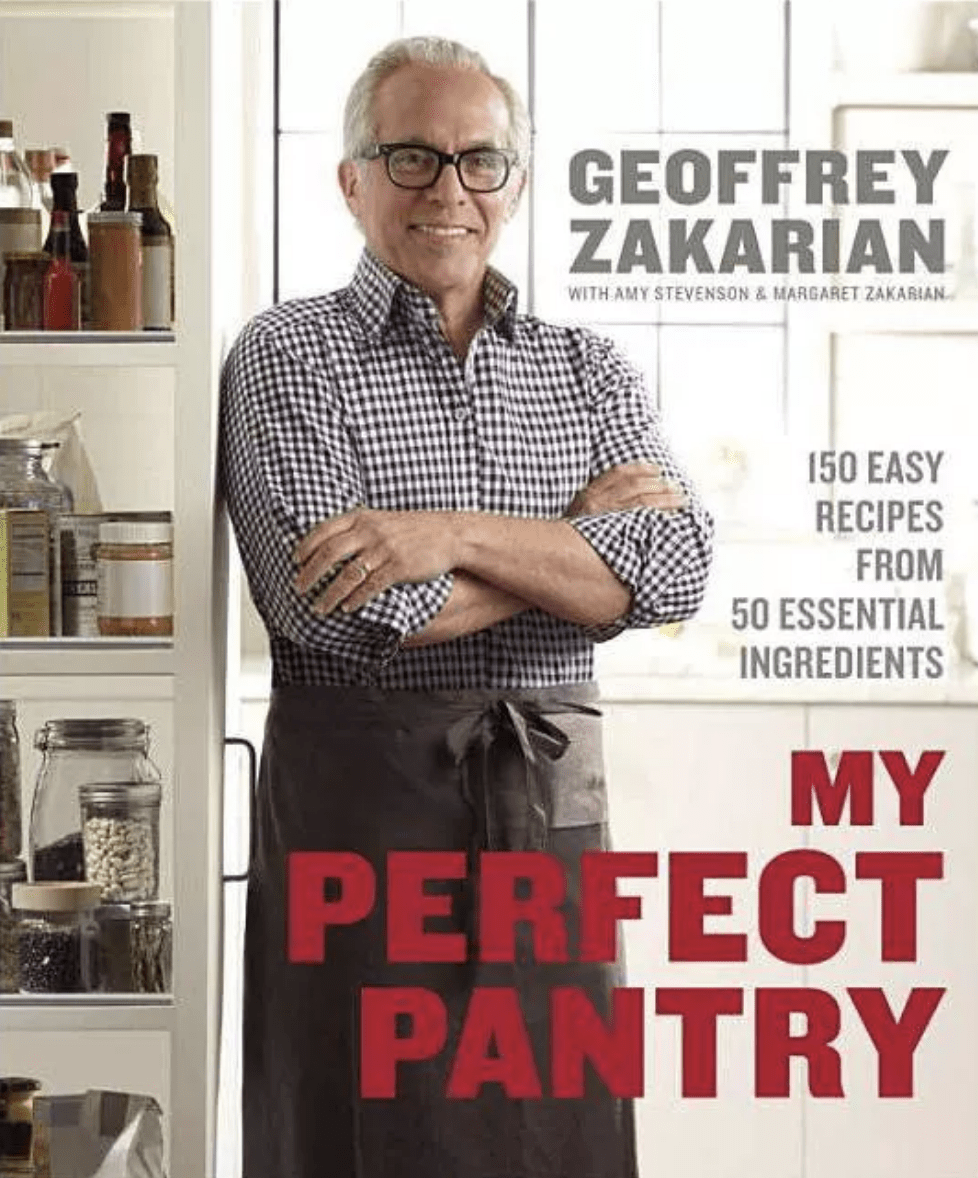 This recipe comes from a cookbook called, My perfect pantry by Geoffrey Zakarian. The book features 150 recipes made from 50 readily available and easy-to-find ingredients that you can keep in your pantry. Zakarian shares the entire ingredient list – most of which are probably already on hand! I bought this book when we were all squatting in our houses last year, and it was a good book for finding new recipes.
Here are some of the recipes from the book that caught my eye: Pork Chops with Almond Crusted Apples, Barley Beef Bisque, Marinated Flank Steak with Mashed Sweet Potatoes, Gorgeous Meatballs, Pudding Dark Chocolate, Spiced Coconut Tempura Shrimp, Grilled Maple – Mustard Chicken Skewers, New England Pot Roast, Spicy Peanut Butter Coleslaw and Banana Foster Smoothie. Honestly, there are a lot of great recipes in this book!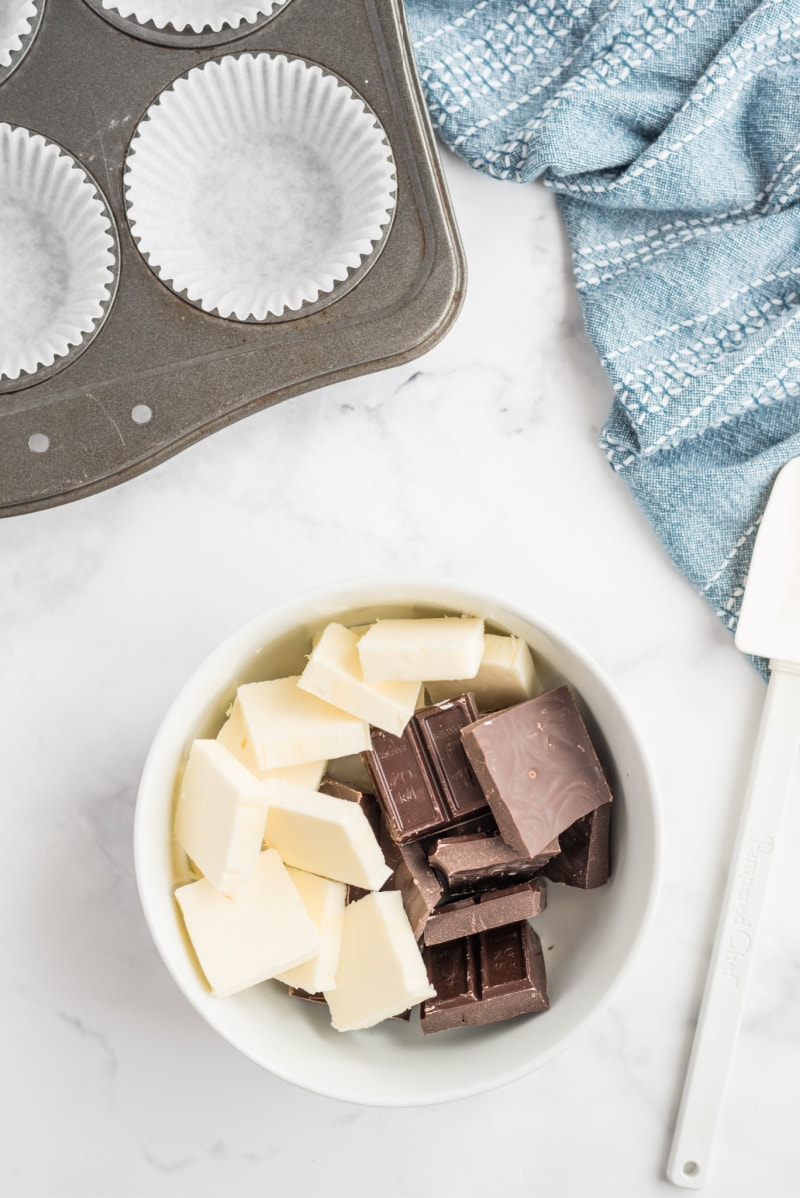 How to make chocolate muffins:
Semi-sweet chocolate and butter are melted to provide the basis for the chocolate flavor in the muffin. I suggest buying semi-sweet chocolate and breaking it to melt with the butter. In a pinch, use semi-sweet chocolate chips. Melted chocolate and butter are combined with the rest of the dough, then chocolate chips or pieces of chocolate are mixed at the end.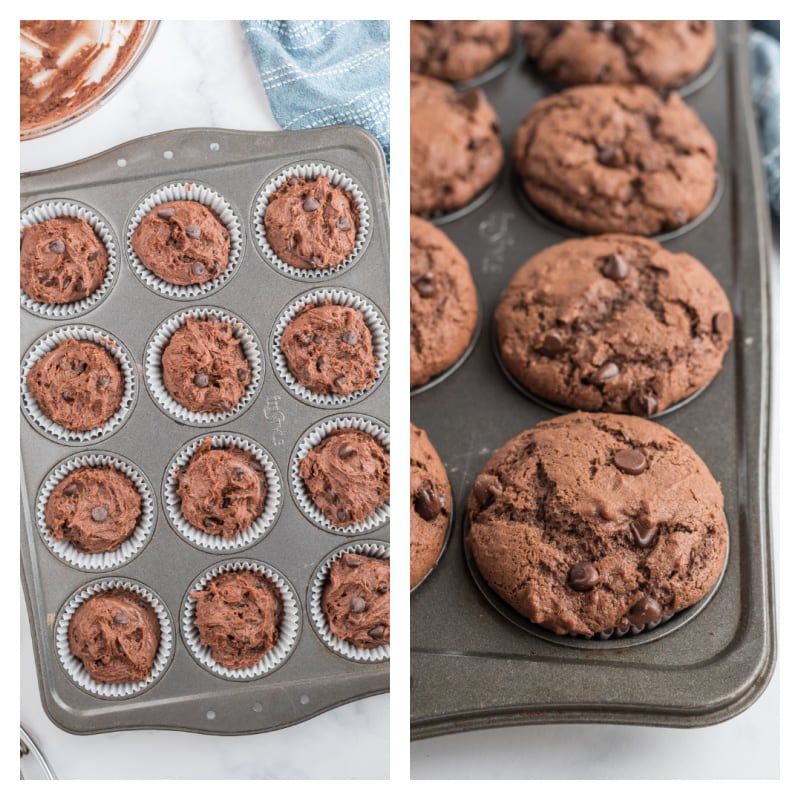 The dough is poured into paper cups in a muffin pan. You can also just bake them right in the muffin pan if you prefer not to have liners. I like to use a hinged ice cream scoop to collect the muffin batter from the pan. You will get cute muffins of the same size!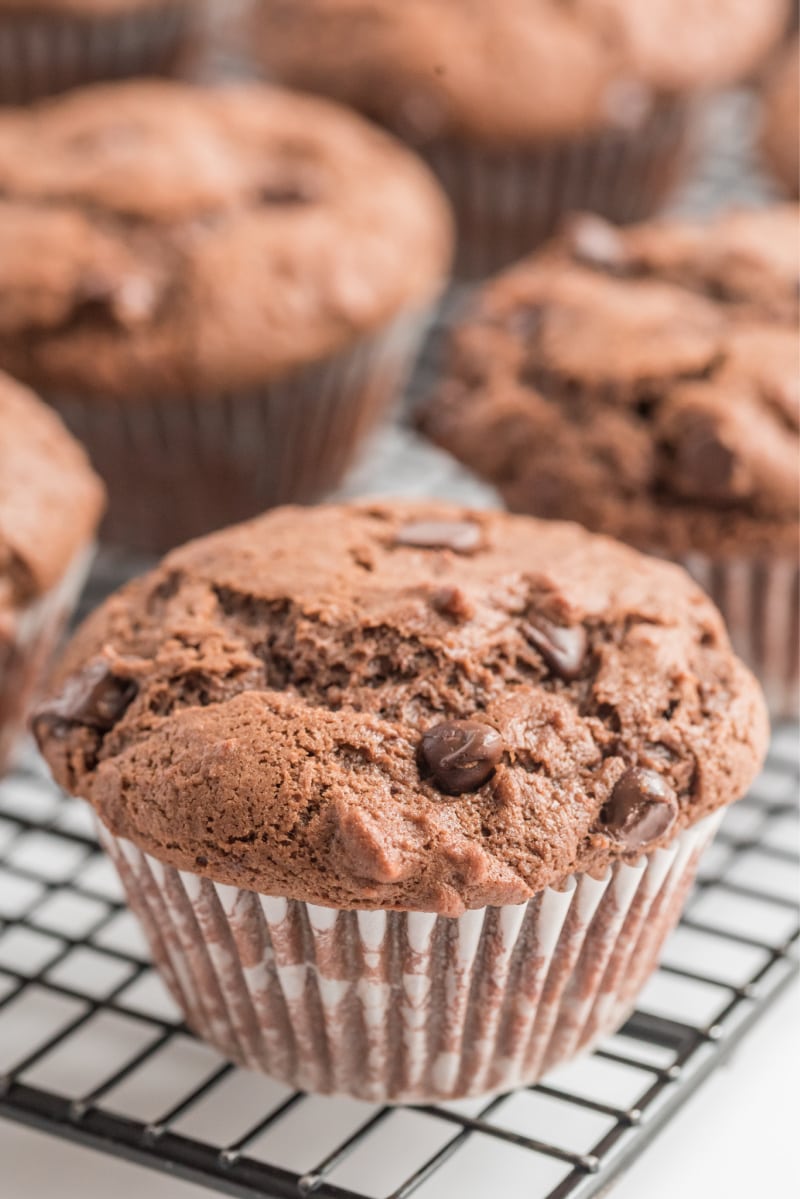 These chocolate muffins will rise slightly and crack as they expand.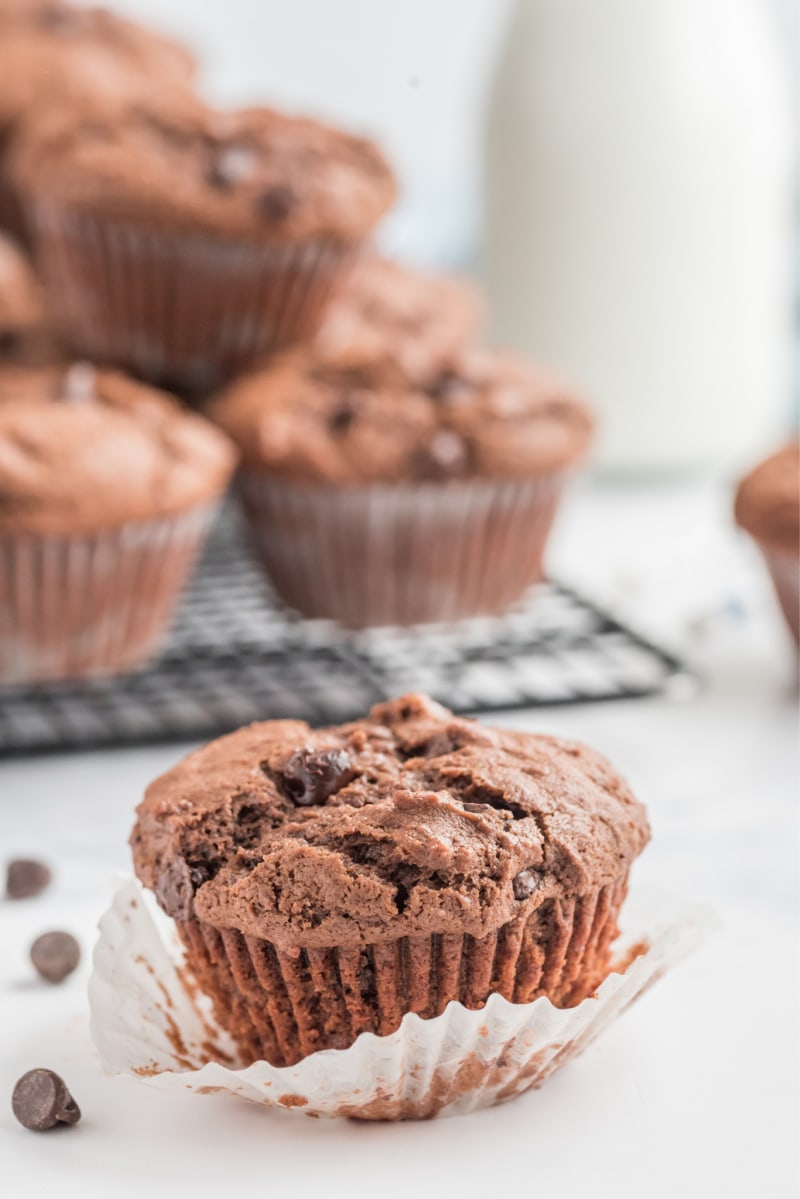 What's the best way to store muffins:
Let the muffins cool completely. Line a covered container with paper towels. Place the muffins on the paper towels and place another paper towel over the muffins. The purpose of the paper towel is to absorb any excess moisture that the muffins may produce when they are at room temperature. Place the lid on the container and store at room temperature for up to 4 days. Muffins can be frozen in a sealed container or a large zippered freezer bag for up to 3 months. Let them thaw at room temperature when you eat them.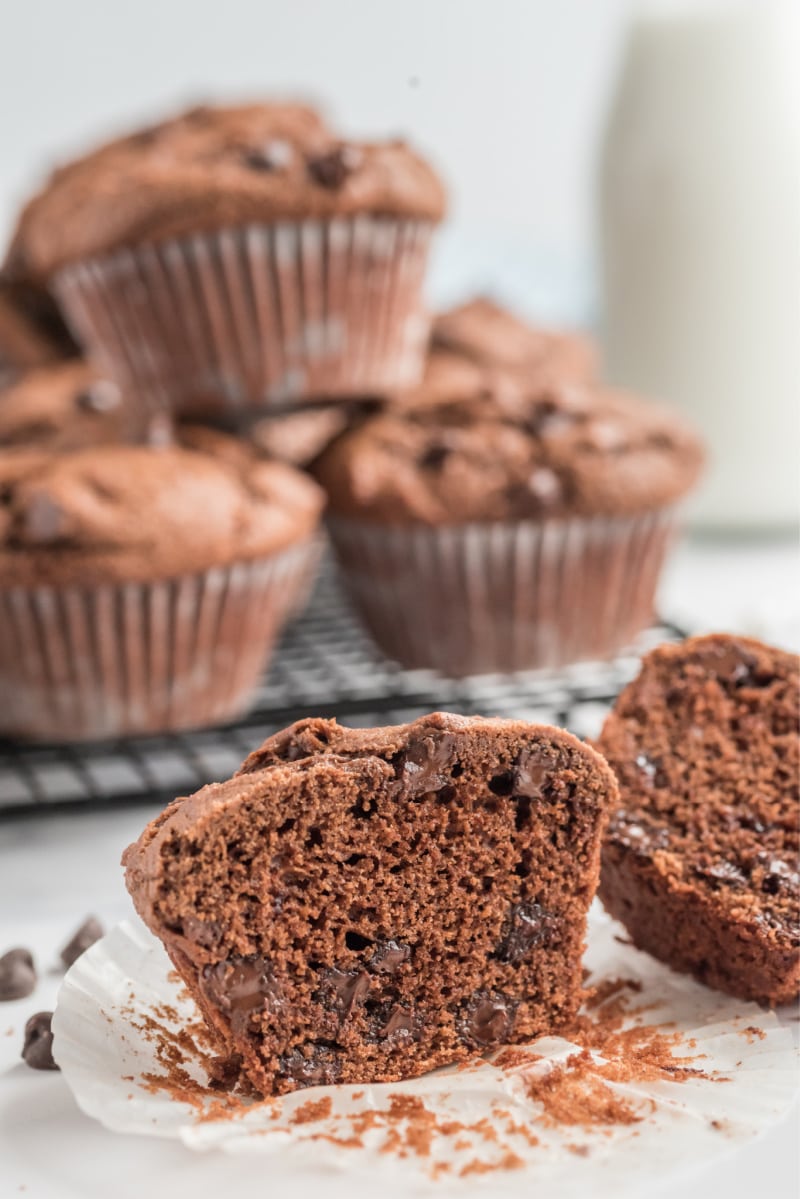 If you are a chocolate lover, this is the best way to get chocolate for breakfast. Bake chocolate muffins for breakfast and grab your chocolate fix at the start of the day. Enjoy!
Chocolate muffins
These chocolate muffins aren't too sweet, so they make a great muffin for breakfast or an afternoon snack.
Recipe details
Servings: 12 muffins
Calories: 300kcal
Ingredients
6

ounces

semi-sweet chocolate,

chopped

½

cup (1 stick)

Unsalted butter,

cut in pieces

2

cups

all purpose flour

2

coffee spoons

baking powder

½

teaspoon

baking soda

¼

teaspoon

salt

2

big

eggs

¾

Cup

packed dark brown sugar

⅔

Cup

Buttermilk

1

teaspoon

vanilla extract

1

Cup

pieces or shavings of chocolate
Instructions
Preheat oven to 350 degrees F. Line 12 muffin cups with paper cups. Melt semi-sweet chocolate and butter together in double boiler and stir until smooth. Let cool slightly. You can also melt it in the microwave in small bursts – stirring after each – until it's melted and smooth.

Sift together the flour, baking powder, baking soda and salt. Put aside.

In a large bowl, whisk together eggs and sugar until smooth, then stir in buttermilk and vanilla. Drizzle with melted chocolate mixture, whisking constantly until smooth. Add the sifted flour mixture and stir with a wooden spoon until combined; do not over mix. Stir in the pieces or shavings of chocolate.

Divide the dough into the muffin cups. Bake on middle rack until a toothpick inserted in the center of a muffin comes out clean, about 18 minutes. Let cool on a wire rack before serving.
Nutrition
Portion: 1muffin, Calories: 300kcal, Carbohydrates: 38g, Protein: 5g, Large: 15g, Saturated fat: 9g, Trans fat: 1g, Cholesterol: 54mg, Sodium: 127mg, Potassium: 221mg, Fiber: 2g, Sugar: 19g, Vitamin A: 310UI, Calcium: 75mg, The iron: 2mg