Pico de gallo is an easy salsa fresca recipe that's perfect for dipping tortilla chips.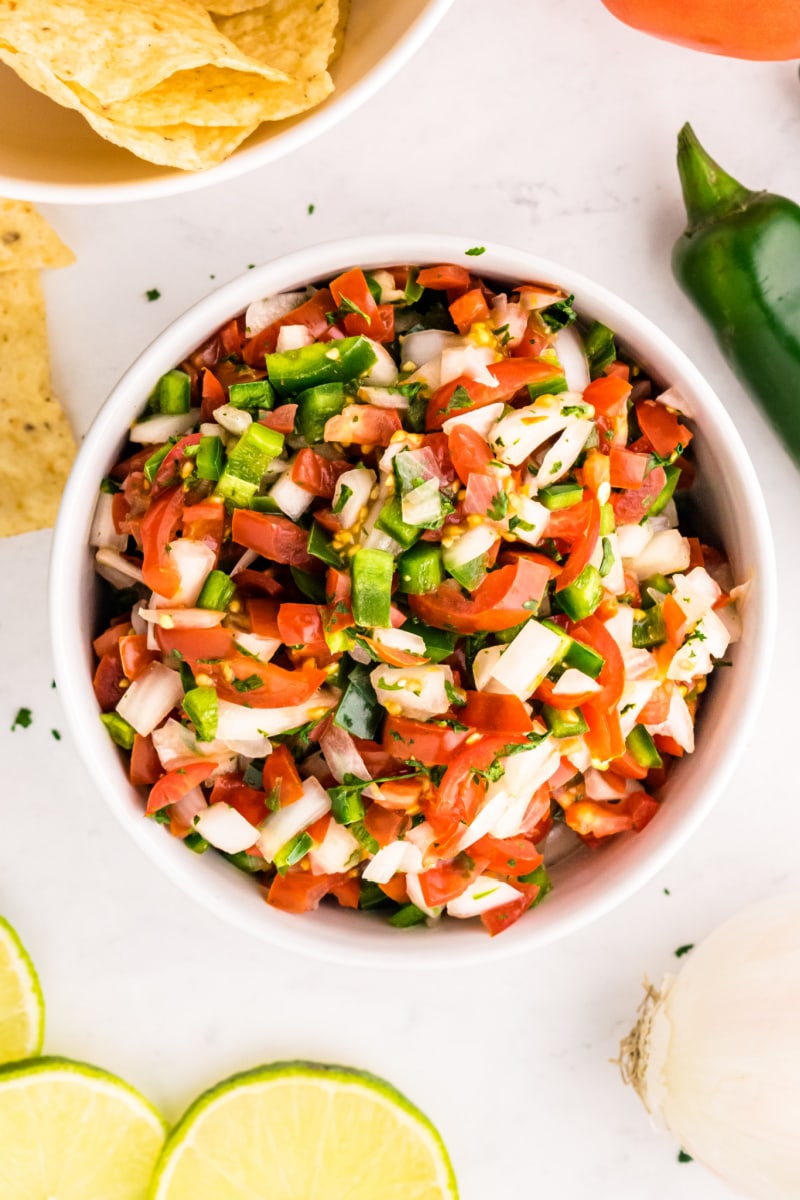 It's the kind of appetizer that's great to have with you when you need something healthy to snack on. The fresh vegetables are combined to create a refreshing and spicy blend. Choose your favorite tortilla chips to dip and enjoy, or use Pico de Gallo as a side dish for chicken enchiladas or as a garnish for Nachos.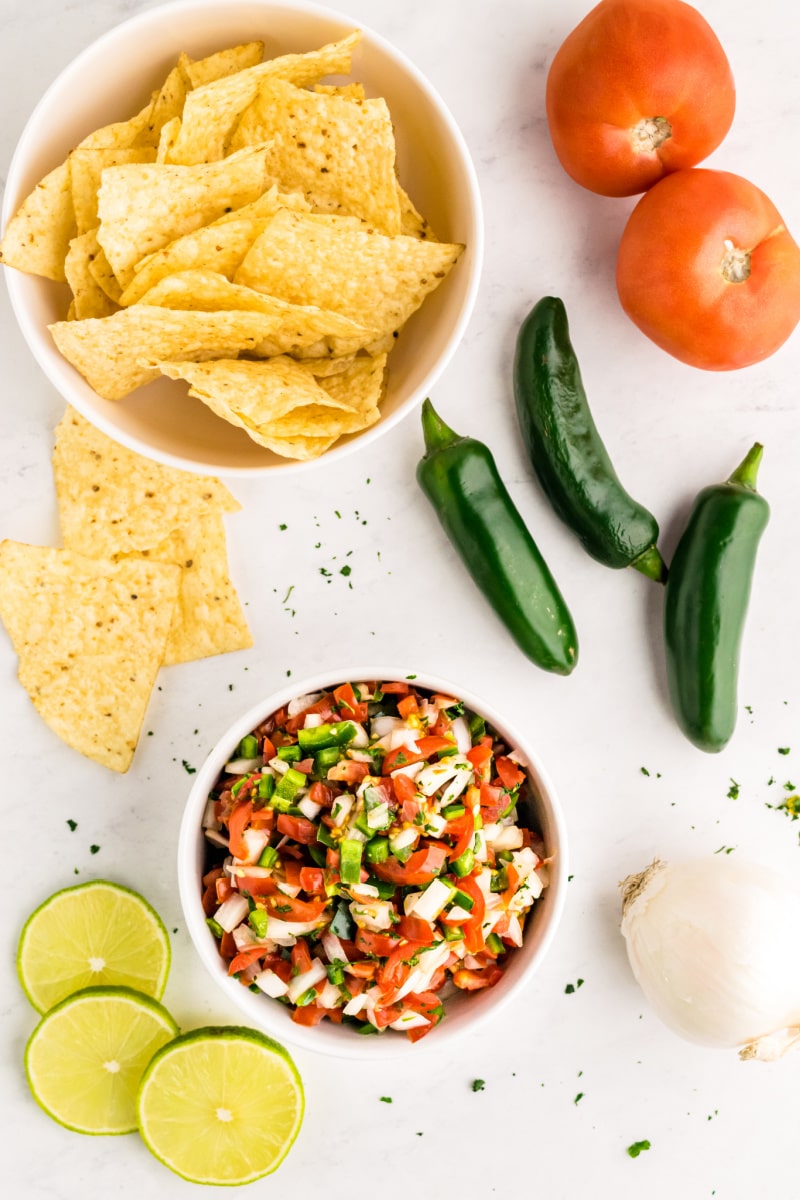 Ingredients needed:
Sweet onion
fresh coriander
jalapeño or serrano peppers (use as many as you like, depending on your tolerance for spicy things)
tomato
lime
kosher salt and freshly ground black pepper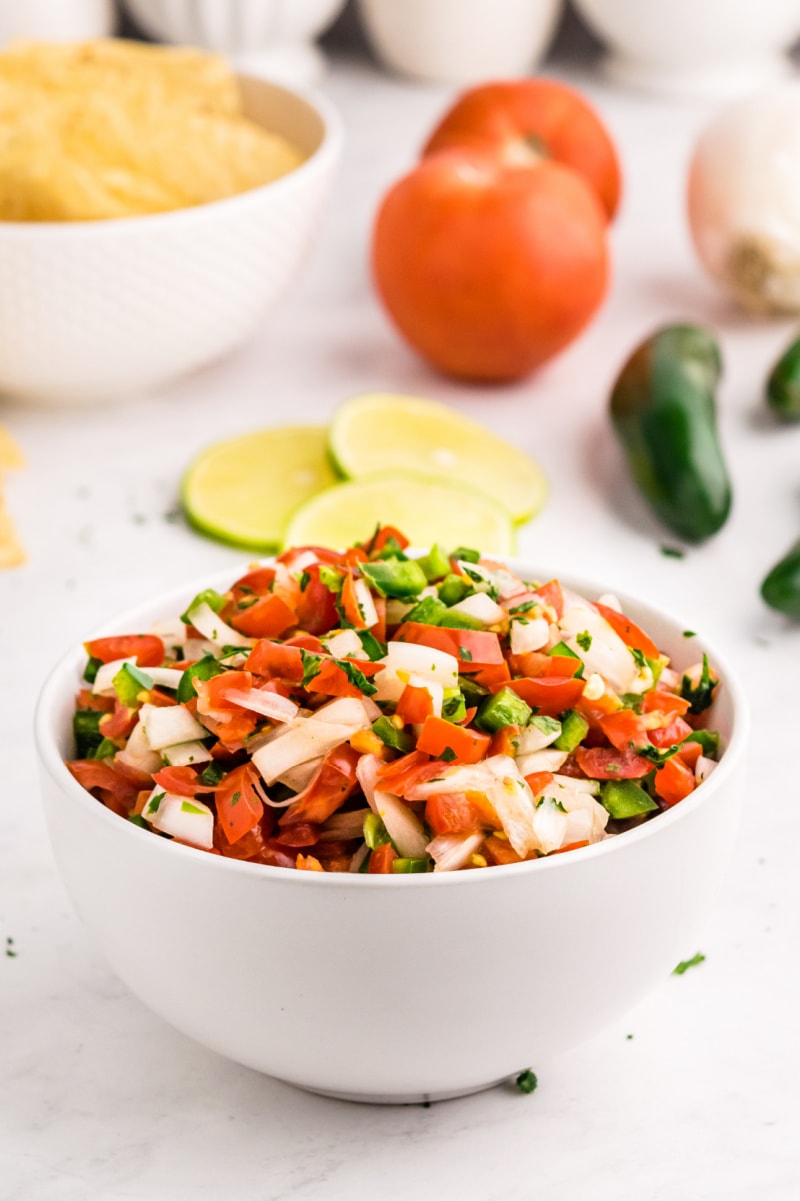 How to make Pico de Gallo:
It is best to use a food processor for this recipe so that the vegetables can be processed finely. You can also choose to chop by hand. The onion, cilantro and peppers are chopped using a food processor. This mixture is then transferred to a bowl. The tomatoes are stirred to mix with the rest of the vegetables.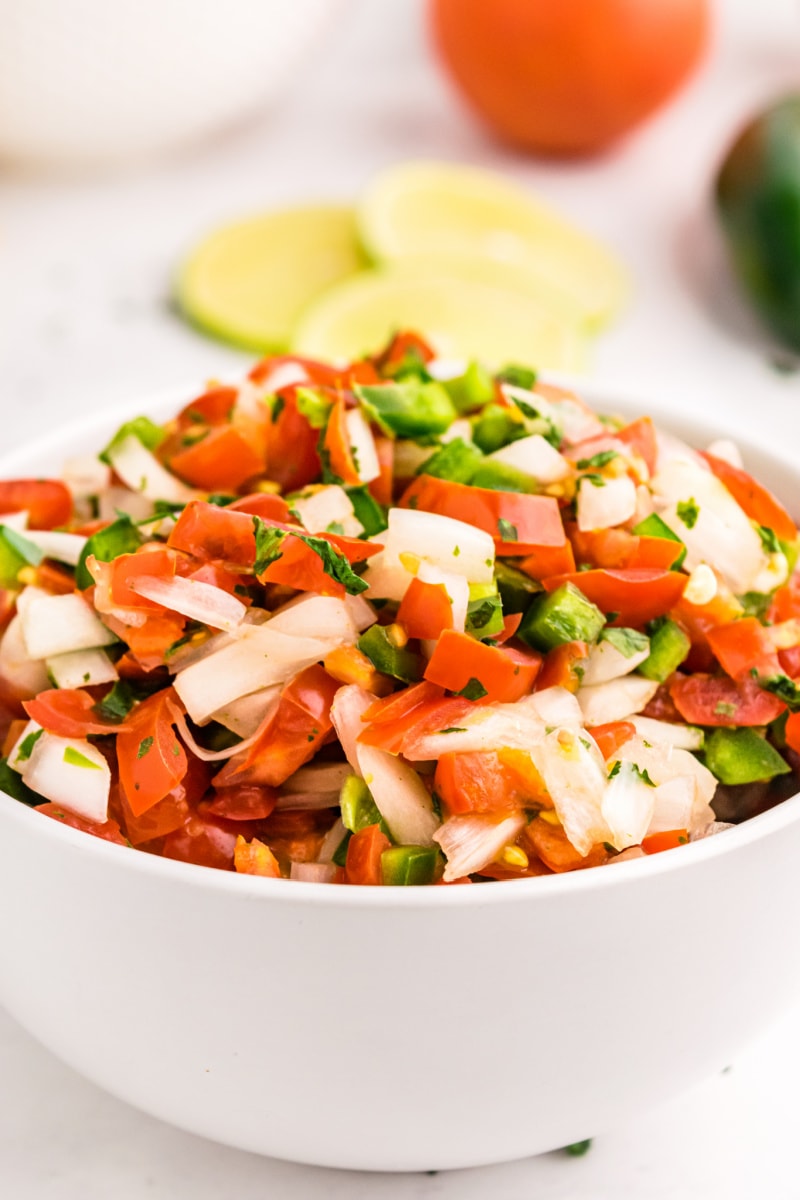 Fresh lime juice is squeezed on top. That's all this easy recipe for Pico de Gallo needs with a little lime juice for flavor. Add salt and pepper too. Stir to coat the vegetables.
Pico de Gallo will taste best when made ahead and refrigerated for a few hours. This gives the flavors a chance to come together and gives you a chance to have it ready to serve whenever you want.
This recipe works best when served on the day it is prepared, but it will also be delicious as leftovers on the second or third day.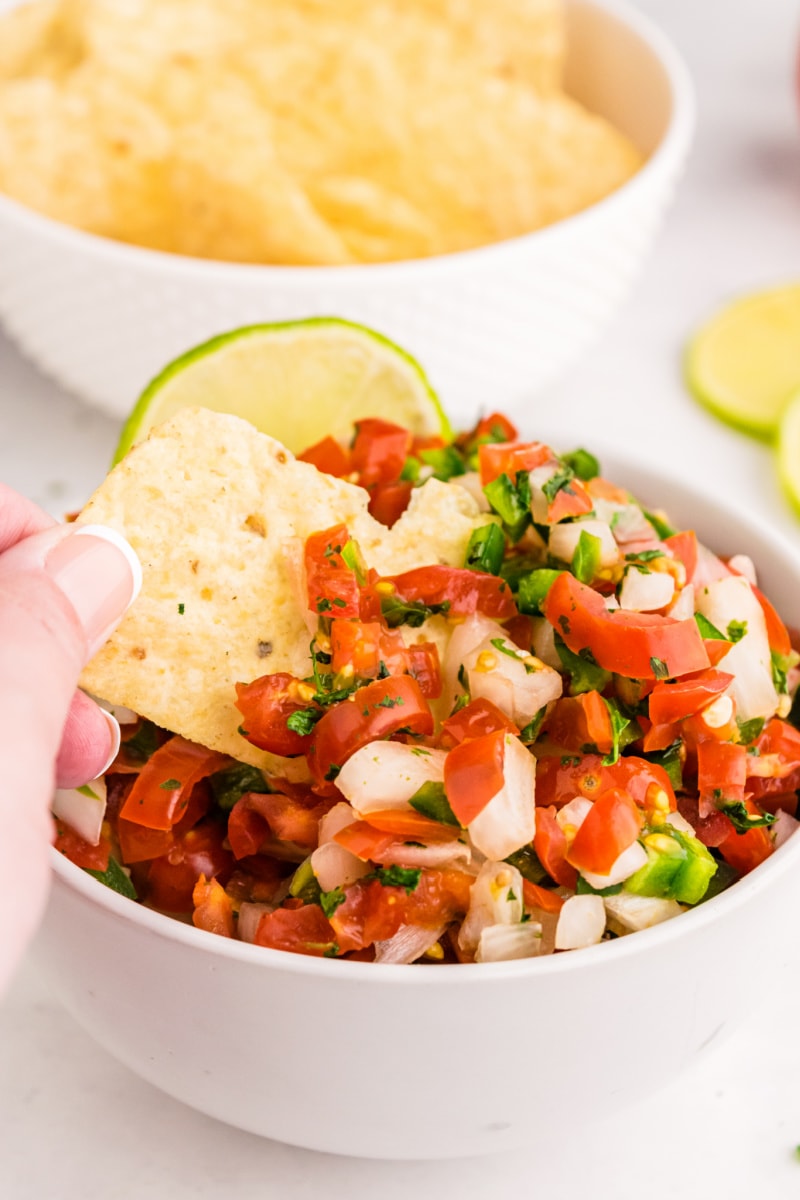 Whether it's Cinco de Mayo or just a small gathering of friends, Pico de Gallo is a great addition to a party. Everyone appreciates having a fresh salsa around. Let's face it: tortilla chips are addicting. It is difficult to eat a couple. So dive in at your leisure and enjoy!
Pico de gallo
Also known as salsa fresca, made with fresh ingredients for dipping tortilla chips!
Recipe details
Servings: 6 servings (1½ cup)
Calories: 12kcal
Ingredients
¼

Chopped off

coarsely chopped sweet onion

¼

Chopped off

coarsely chopped fresh cilantro

3

way

serrano peppers or jalapeño peppers,

seeded and coarsely chopped

1½

way

ripe tomatoes,

finely chopped

½

way

lime,

hurry

kosher salt and freshly ground black pepper
Instructions
Place the onion, cilantro and peppers in a food processor and mix until very finely chopped. You can also choose to do it by hand, but it's quite tedious.

Transfer the processed vegetables to a bowl and stir in the tomatoes. Squeeze the lime juice on top and stir. Season with about ½ teaspoon of kosher salt and ¼ teaspoon of pepper.

Cover and refrigerate for several hours to allow flavors to blend before serving. Best if served the same day as prepared.
Nutrition
Portion: 1portion, Calories: 12kcal, Carbohydrates: 3g, Protein: 1g, Large: 1g, Saturated fat: 1g, Sodium: 2mg, Potassium: 109mg, Fiber: 1g, Sugar: 1g, Vitamin A: 380UI, Vitamin C: 15mg, Calcium: 8mg, The iron: 1mg