With the most heavenly lemon-garlic marinade, these skewers will be made all the time! So tender, so juicy!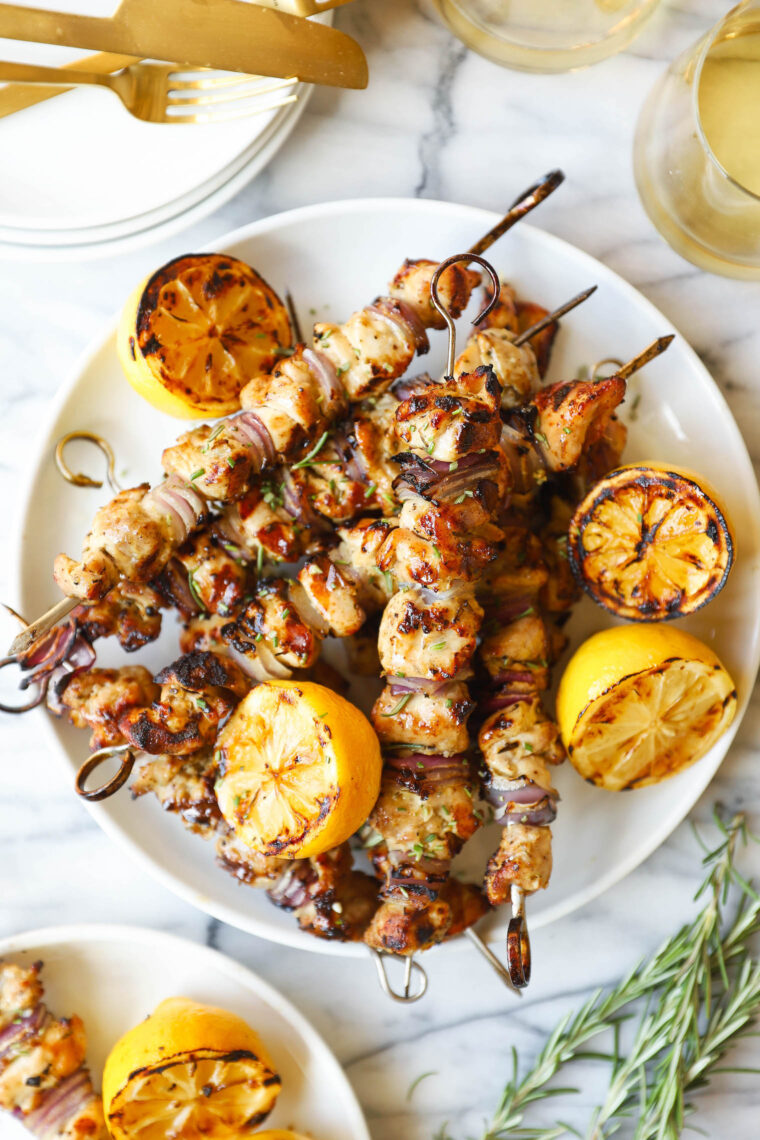 It's really my kind of summer. Tender, juicy and lemony garlic chicken bites strung on a skewer with grilled red onions and lemon halves for even more lemon goodness.
And believe me, I will always throw them on a cast iron skillet on the stove during the winter months when it snows!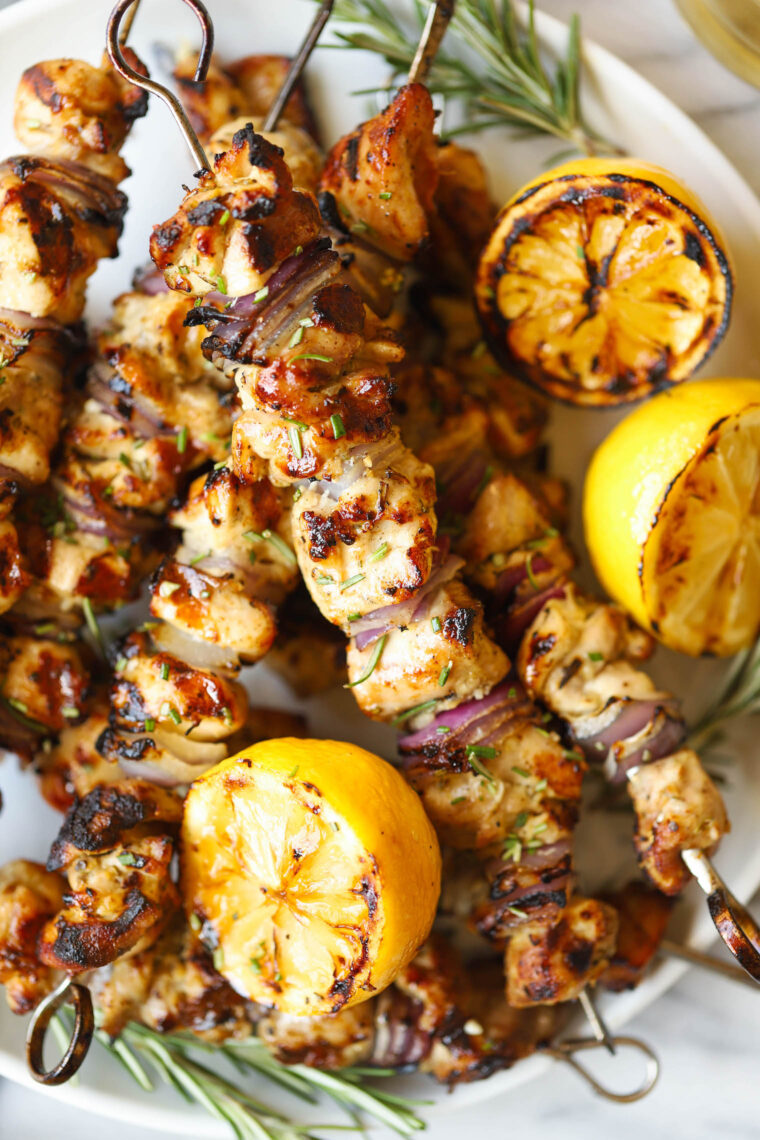 NOTES:
As always, chicken breasts can be used instead, and if rosemary isn't your jam, you can substitute for thyme (dried or fresh!) Or any herb of your choice.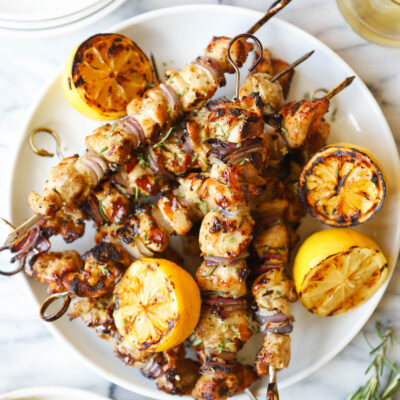 chicken
2 hours 30 minutes20 minutes
Chungah rhee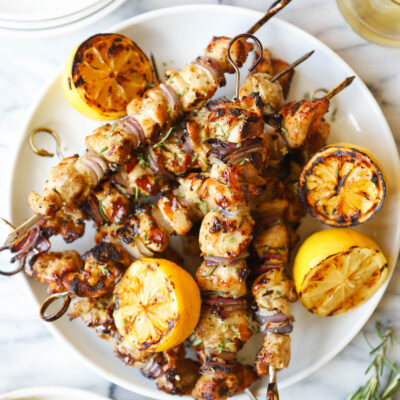 Ingredients:
4 tablespoons olive oil, divided
2 tablespoons of freshly squeezed lemon juice
1 tablespoon of lemon zest
3 garlic cloves, chopped
1 shallot, minced
2 teaspoons of Dijon mustard
1 tbsp chopped fresh rosemary
Kosher salt and freshly ground black pepper, to taste
2 pounds boneless, skinless chicken thighs, cut into 1-inch pieces
1 red onion, cut into 1 1/2 inch pieces
Directions:
In a medium bowl, combine 2 tablespoons of olive oil, lemon juice, lemon zest, garlic, Dijon, rosemary, 1 1/2 teaspoons of salt and 1 1/2 teaspoons of pepper.
Stir in chicken until well combined; marinate for at least 2 hours to overnight, turning occasionally. Drain the chicken from the marinade.
Thread chicken and onion onto skewers. Brush with the remaining 2 tablespoons of olive oil; Season with salt and pepper to taste.
Preheat the grill to medium heat.
Add the skewers to the grill and cook, turning occasionally, until the chicken is cooked through, reaching an internal temperature of 165 degrees F, about 10 minutes.
Use immediately.
Did you make this recipe?
Label @damn_delicious on Instagram and hashtag #cursed.